1:28 AM - 3 Comments
Top Marques Monaco, a fittingly Monegasque take on the car show—almost nothing but wall-to-wall supercars. Top Marques Monaco is an event that takes place annually at the Grimaldi Forum in the principality of Monaco. It features exhibitions by numerous purveyors of luxury aircraft, automobile, banking, boat, footwear, handbag, jewellery, real estate and wine products. One feature of the Top Marques Monaco that sets it apart from other automotive exhibitions is its use of the adjacent Formula 1 Grand Prix racetrack to display cars in action and conduct test drives. A quarter of the event's ticket sales are donated to Monaco Aide et Présence, a charity established by Monaco's reigning Prince Albert.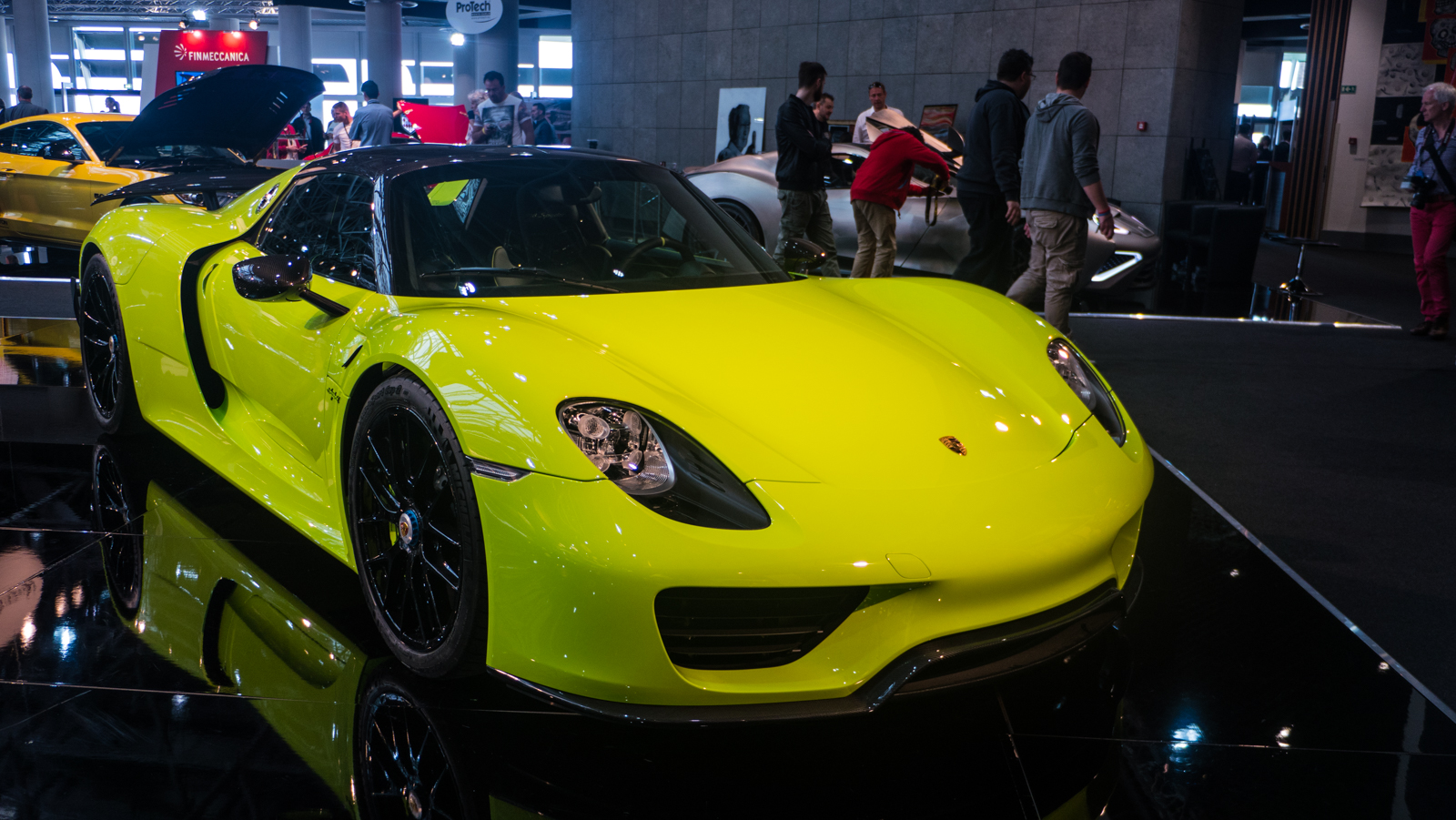 The first auto to greet attendees was an acid green Porsche 918 Hybrid sitting next to...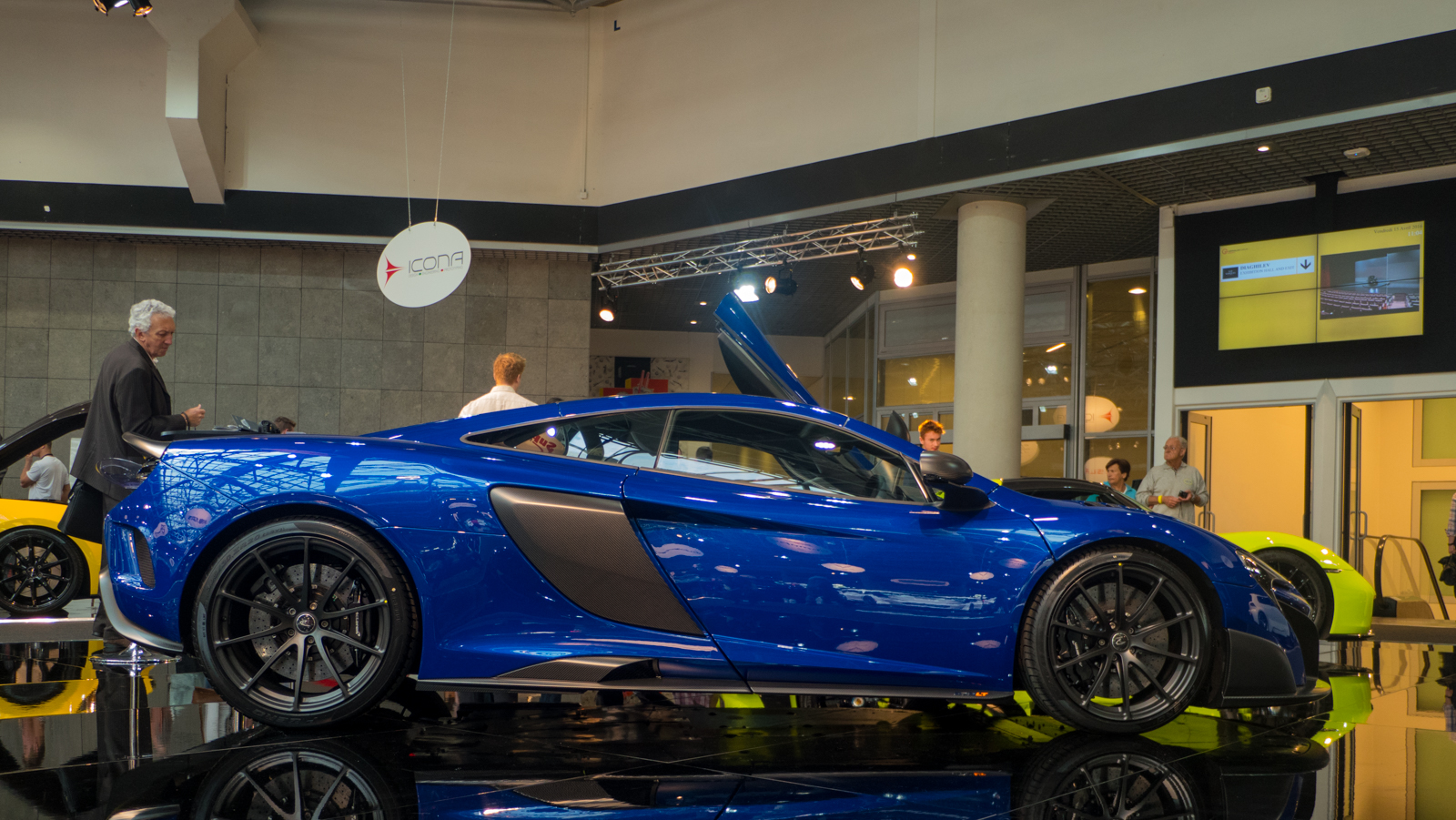 McLaren's 675LT, a car that's wowed just about everyone who's driven it.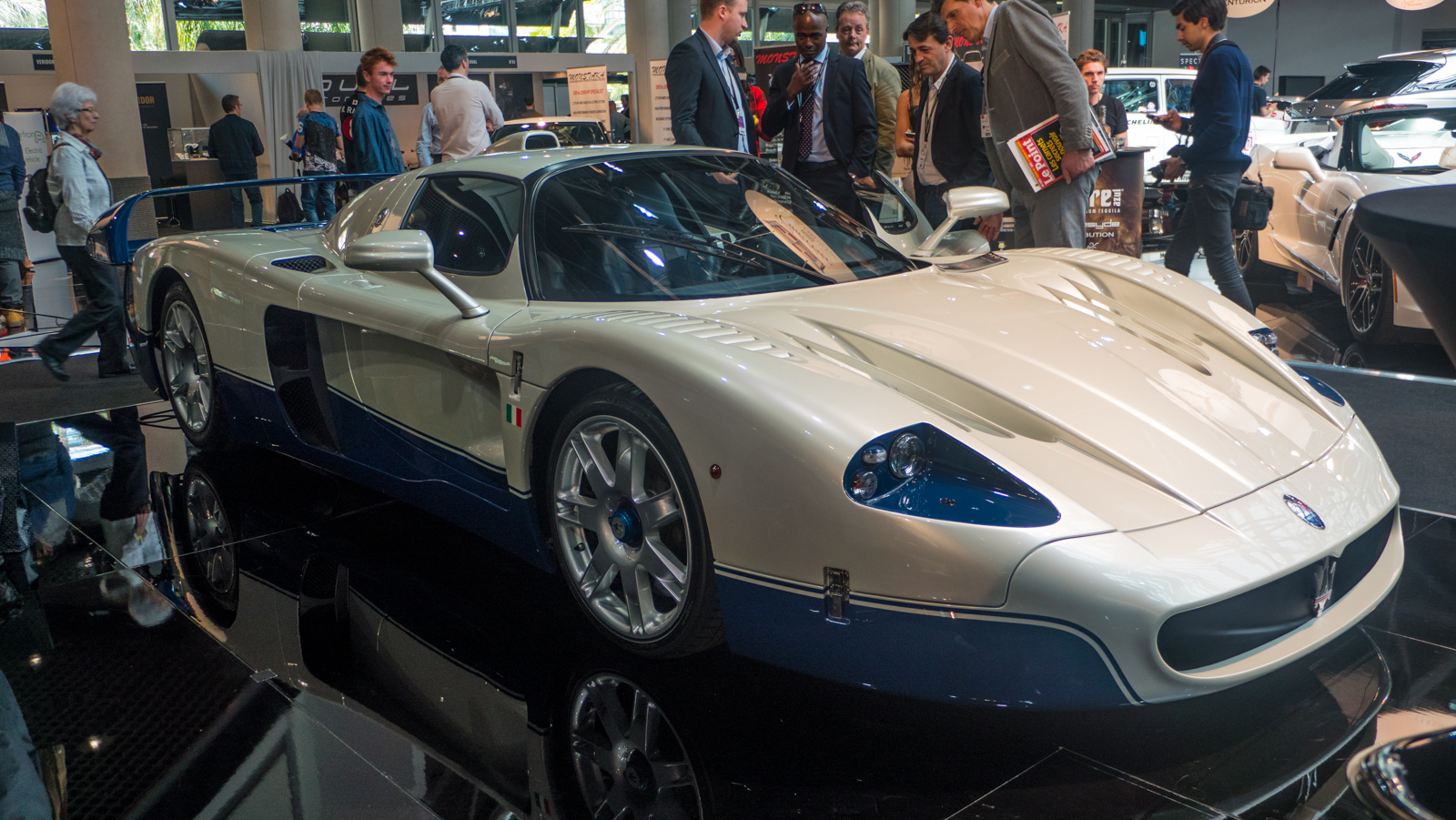 Also present was one of our favorite mid-2000s supercars, Maserati's MC12. This more-exclusive take on the Ferrari Enzo (25 built compared to a little more than 400) was designed to bulldoze all opposition in GT1 racing—even though it was never technically legal according to the rules.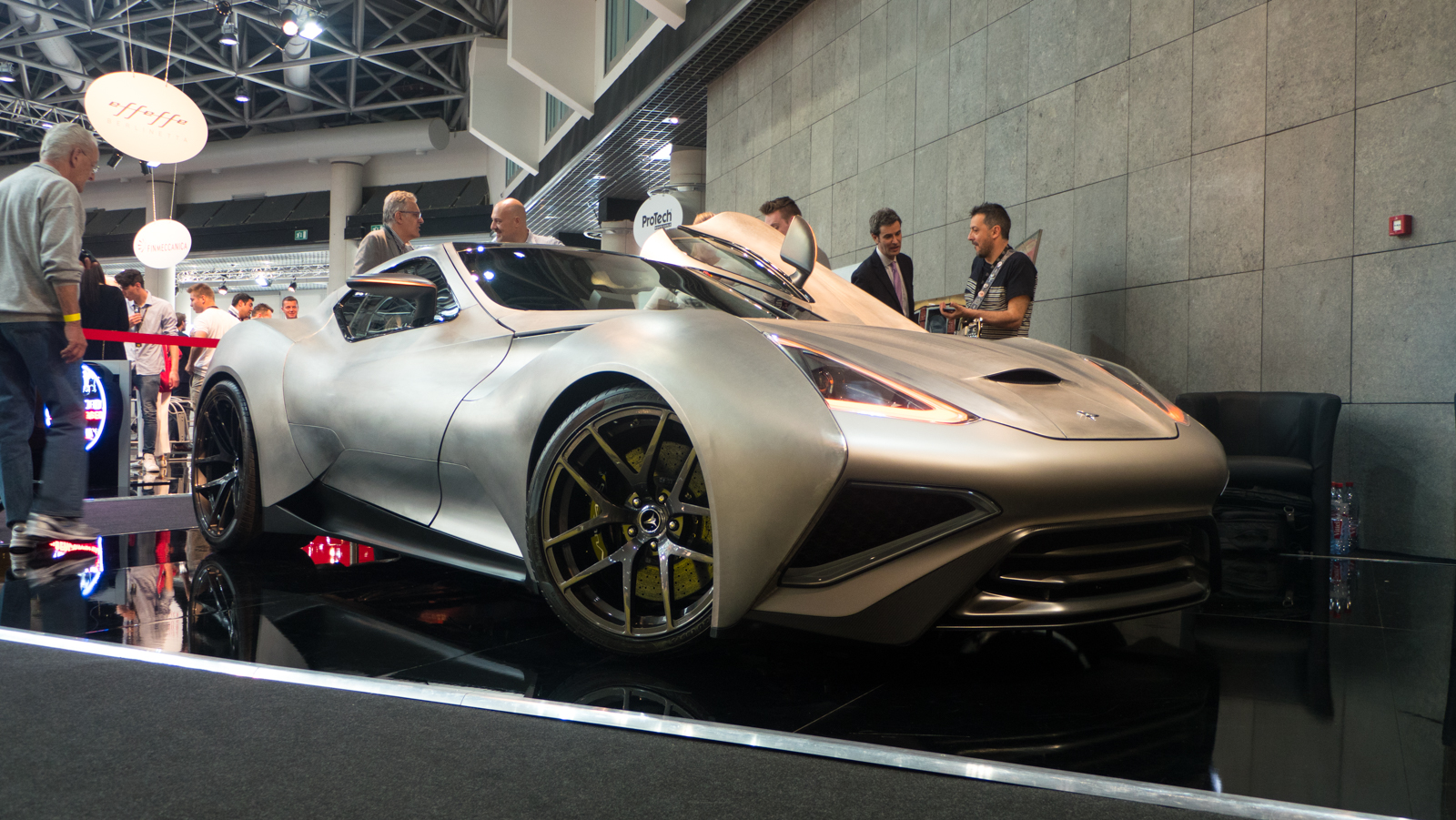 The Vulcano Titanium was made from the eponymous metal. The car's chassis is a mix of carbon fiber and aluminum—it's just the body panels that are Ti, but even those were a gigantic pain to make. It couldn't be welded without discoloring and warping, and the traditional Italian method of panel forming (hammers and a buck) was no good thanks to Ti's memory. With that in mind, the complex curves and creases on the car seem more impressive, and it did look good under the lights. Vulcano say this will be the sole Titanium, presumably because no one needs to go through that headache all over again.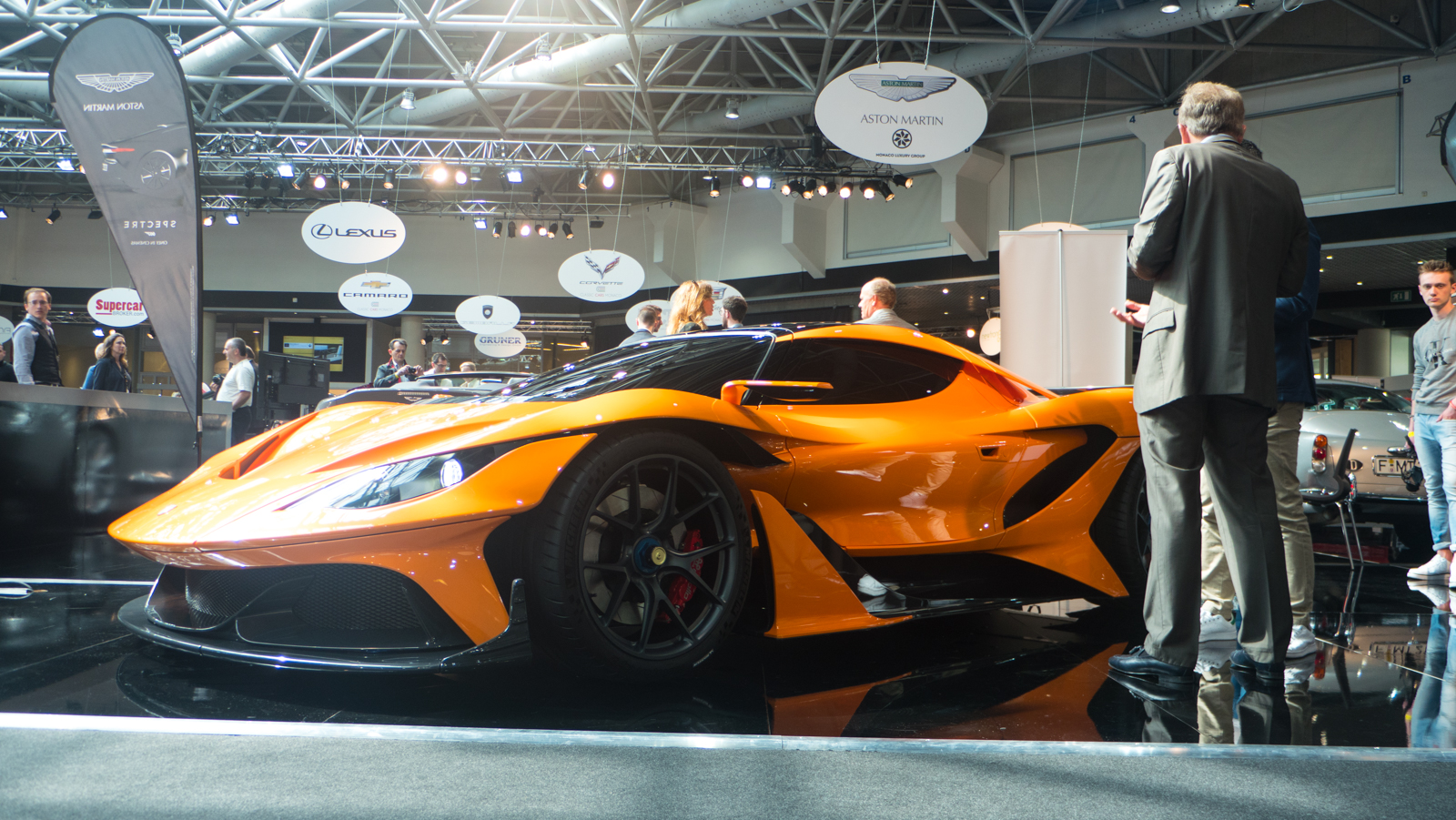 The Apollo Arrow, this bright orange hypercar is the successor to Gumpert's Apollo, a road-legal racer which sat atop Top Gear's lap board for years. The Arrow has a 1000 metric horsepower (986hp/735kW in our numbers).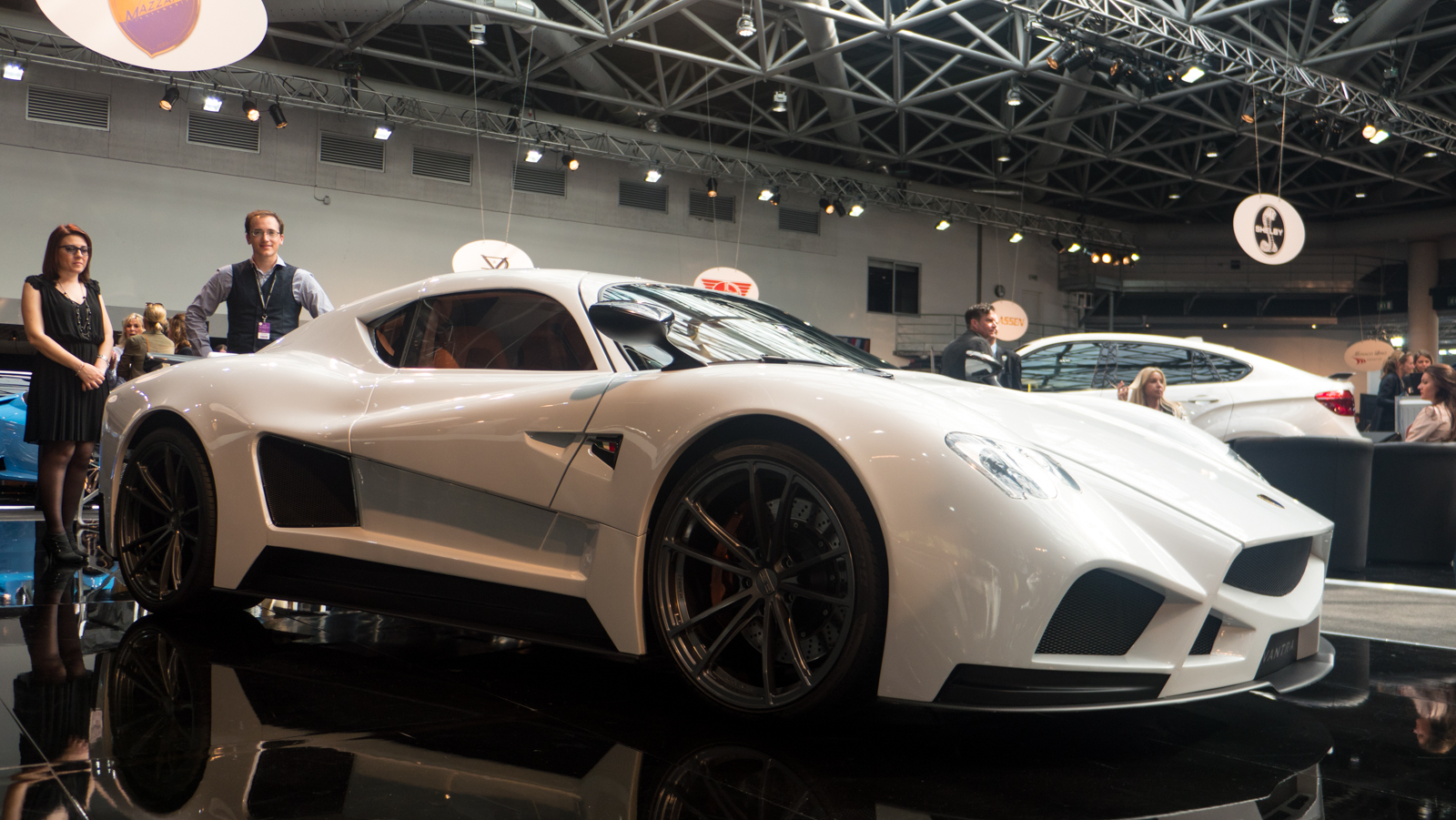 This is the Mazzanti Evantra. It might be the first supercar we've seen with suicide doors. Just five will be made, each with a 7.0L V8 packing 751hp.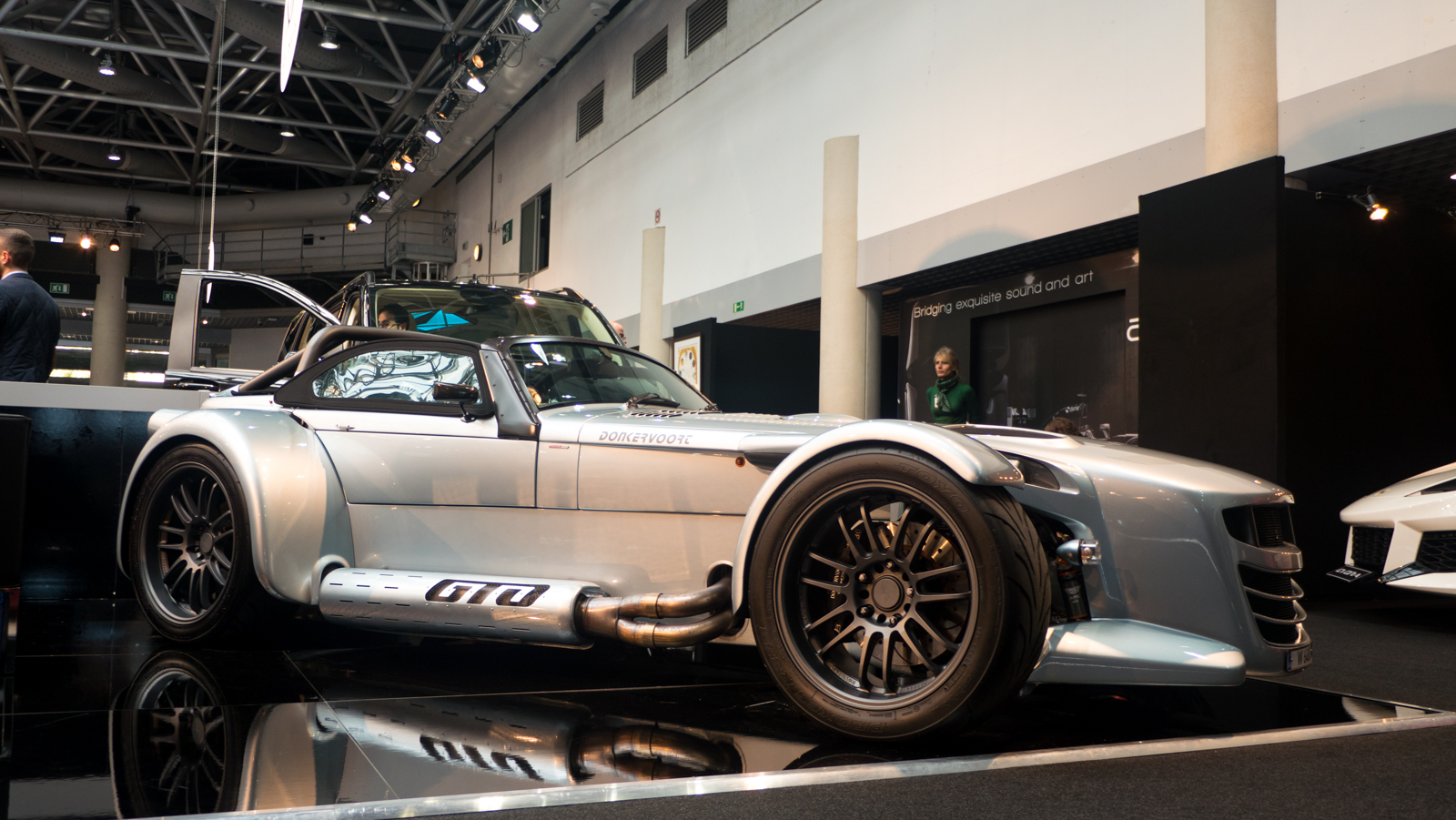 Donckervoort is a Dutch company that has been building its mad take on the Lotus 7 for nearly 40 years now, and you may well have enjoyed their creations virtually in Gran Turismo and Forza. This is the D8 GTO. It has 380hp and weighs just 1,532lbs/695kg.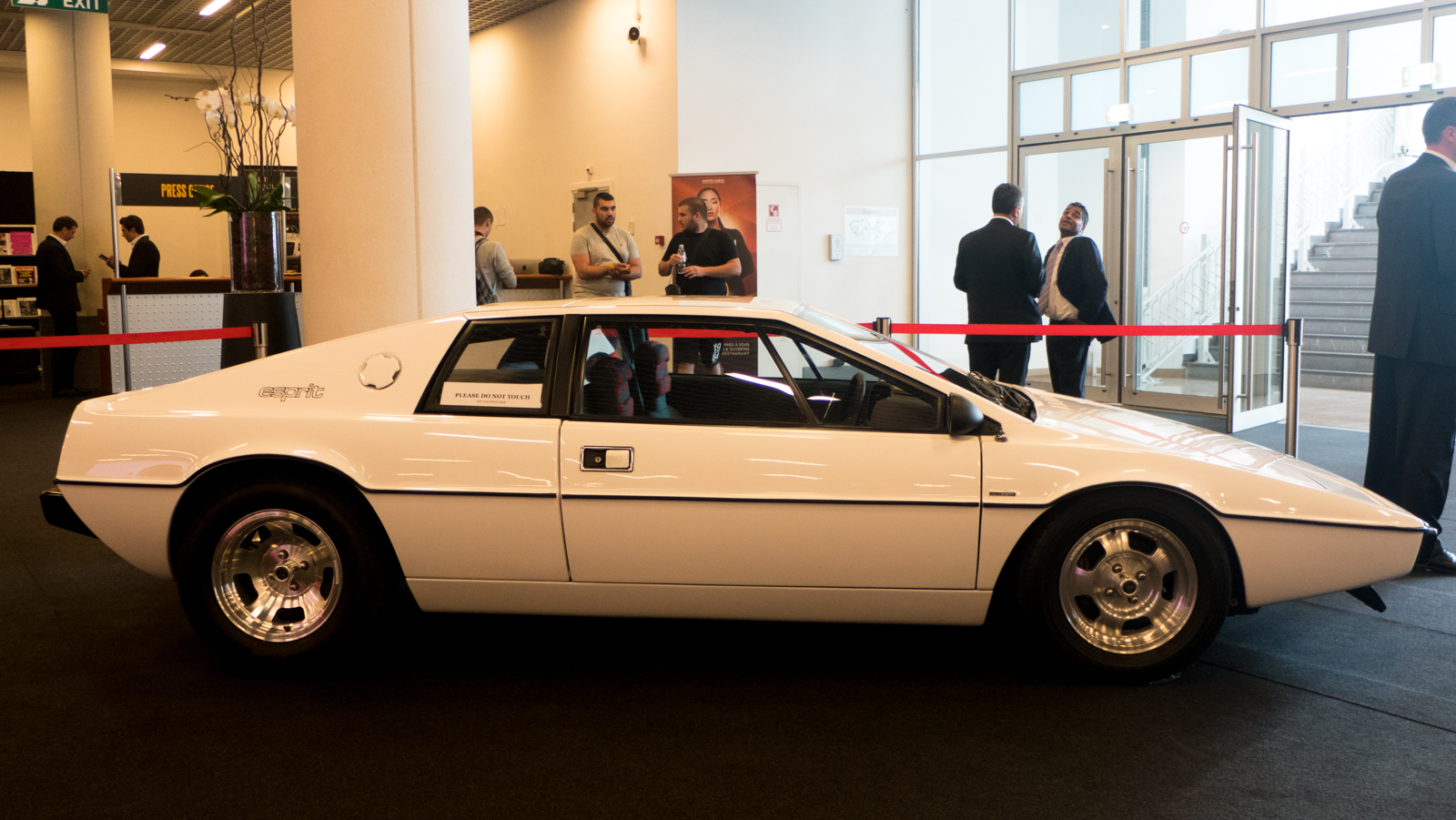 Top Marques had several Bond cars on display. A pair greeted us on entry: a 1976 Lotus Esprit, which turned into a submarine in
The Spy Who Loved Me
, followed by ...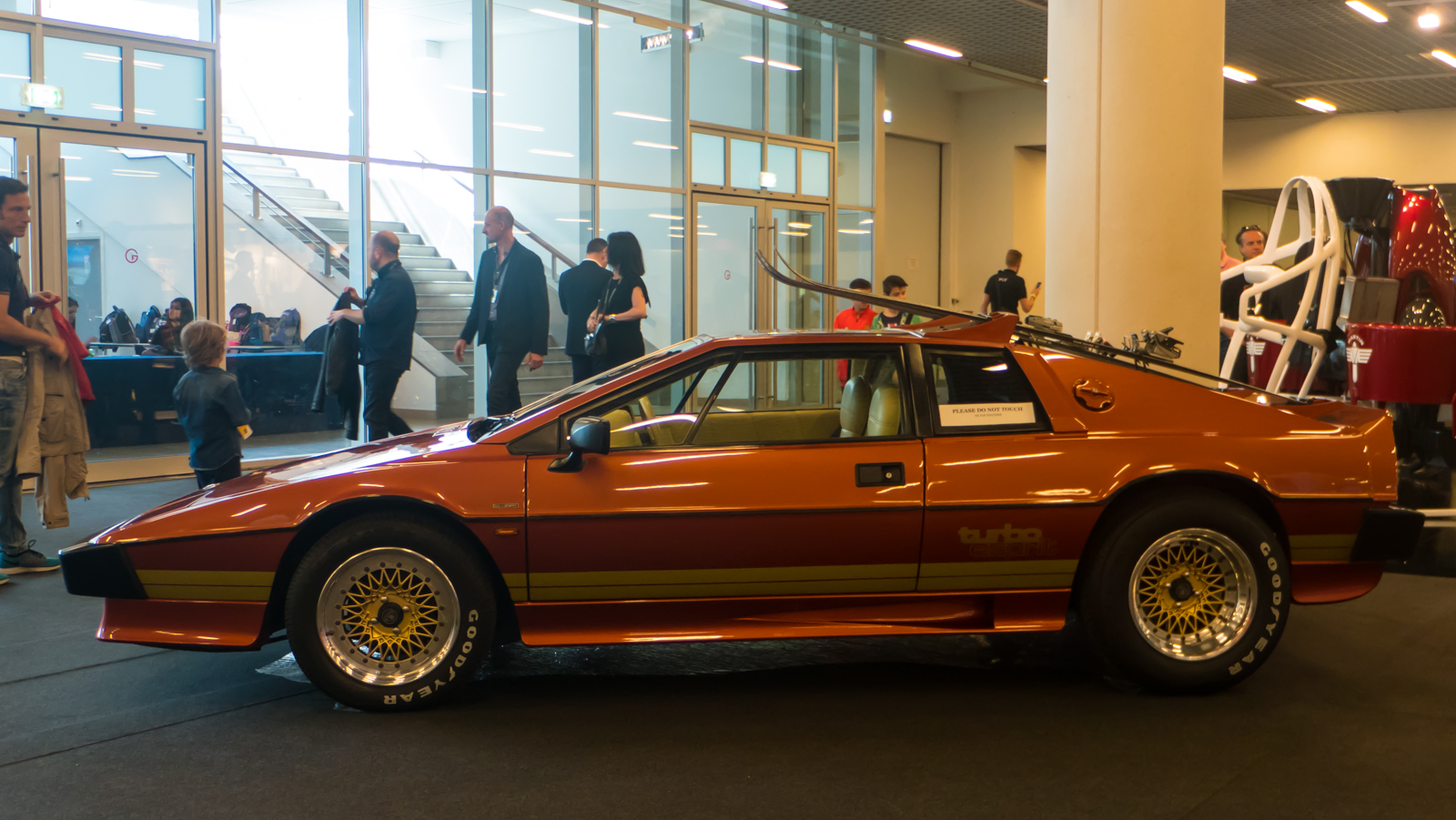 The Esprit Turbo from 1980's
For Your Eyes Only
. The only Q Branch modification we saw for this one was the high explosive theft deterrent.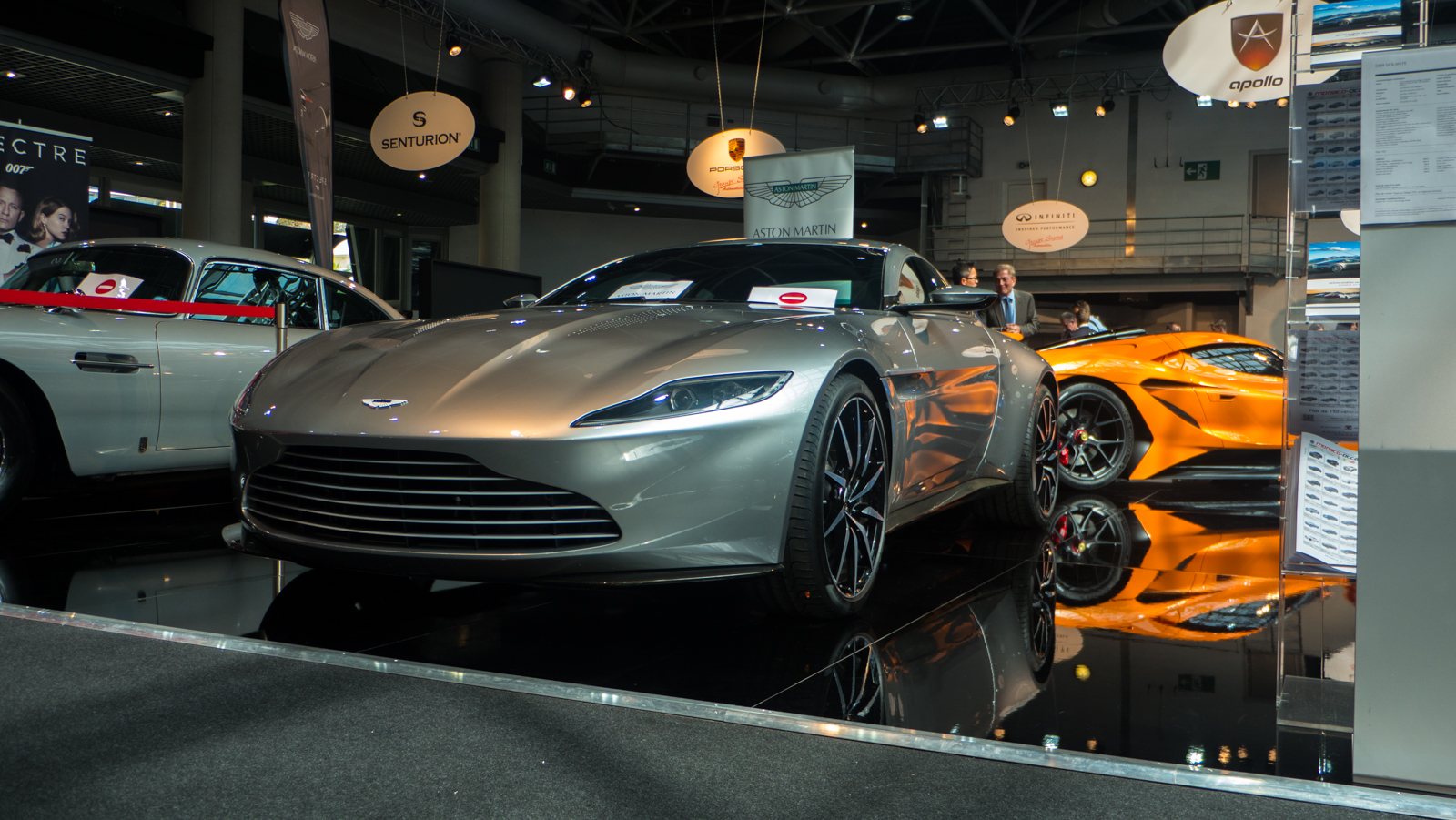 Fast forward to the modern day when Bond drives an Aston Martin DB10. These were specially made for
Spectre
.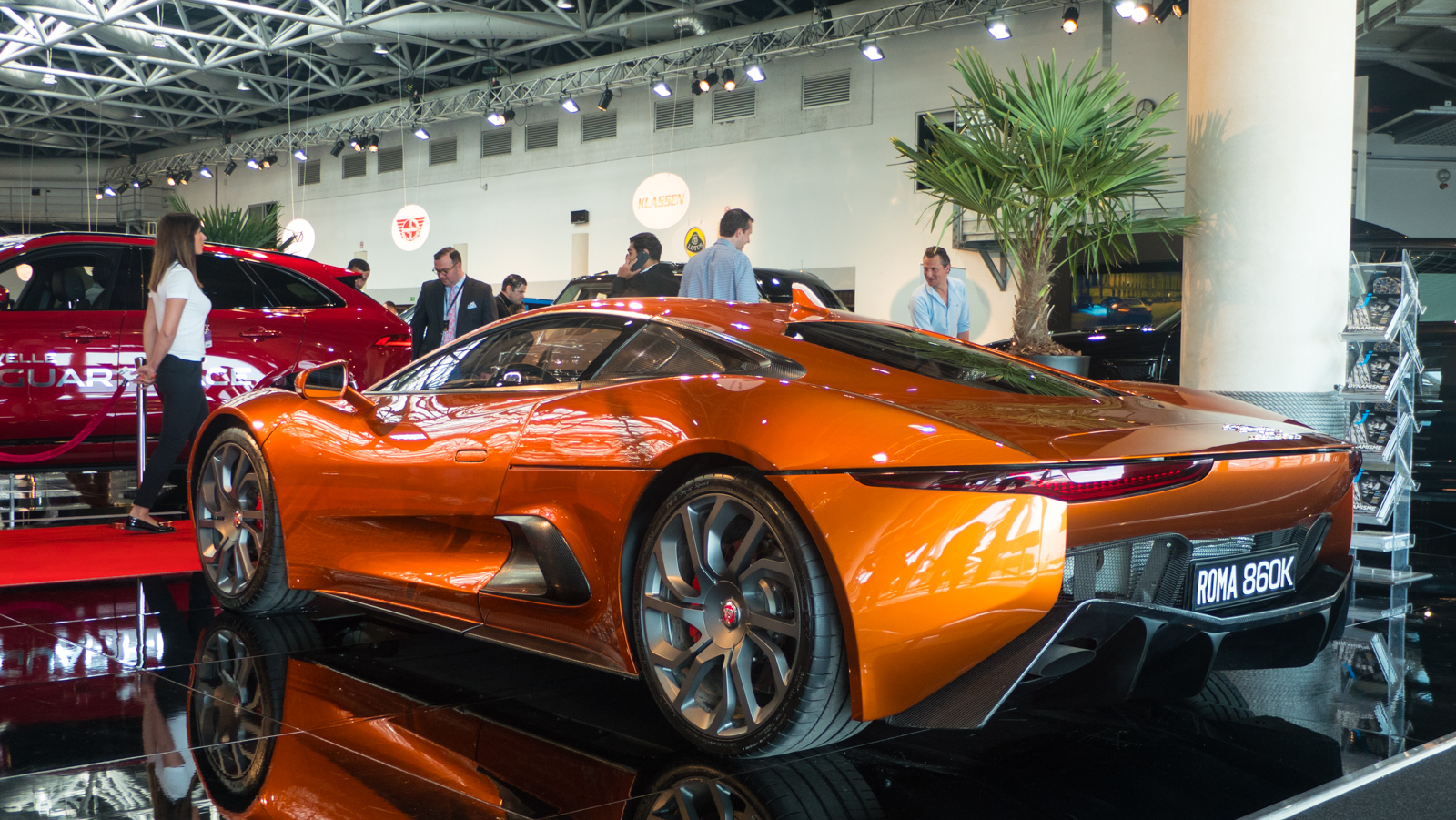 The Jaguar C-X75 was driven by Bond's nemesis in Spectre. Originally this car was to have been powered by a gas turbine with a hybrid system. That gave way to a 1.6L turbocharged inline-4 with a hybrid system (which would have given it F1 chops until F1 decided to go to 1.6L V6s instead). In the end the production car was cancelled but Jaguar built some V8-powered mules for the movie.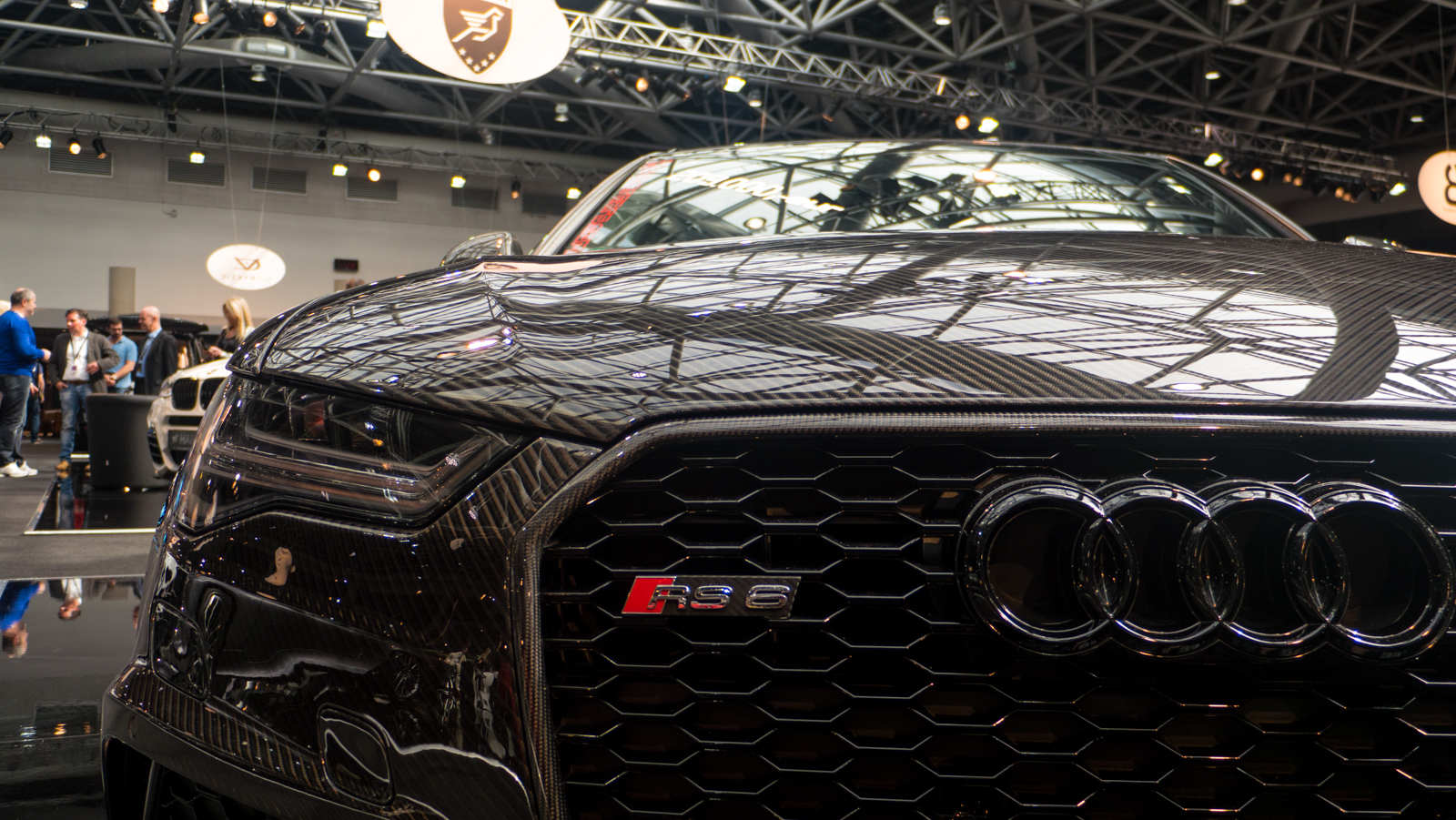 Have you ever thought to yourself "Self, what I really need is to replace all the body panels on my Audi RS6 with carbon fiber"? If you have, then GP Supercars has you covered. The workmanship is outstanding. You'd hope so, for almost $236,000 (€209,000). They'll also make you a carbon fiber toilet or bath, should you so wish. Check out more on this car:
Carbon Fiber Audi RS6
.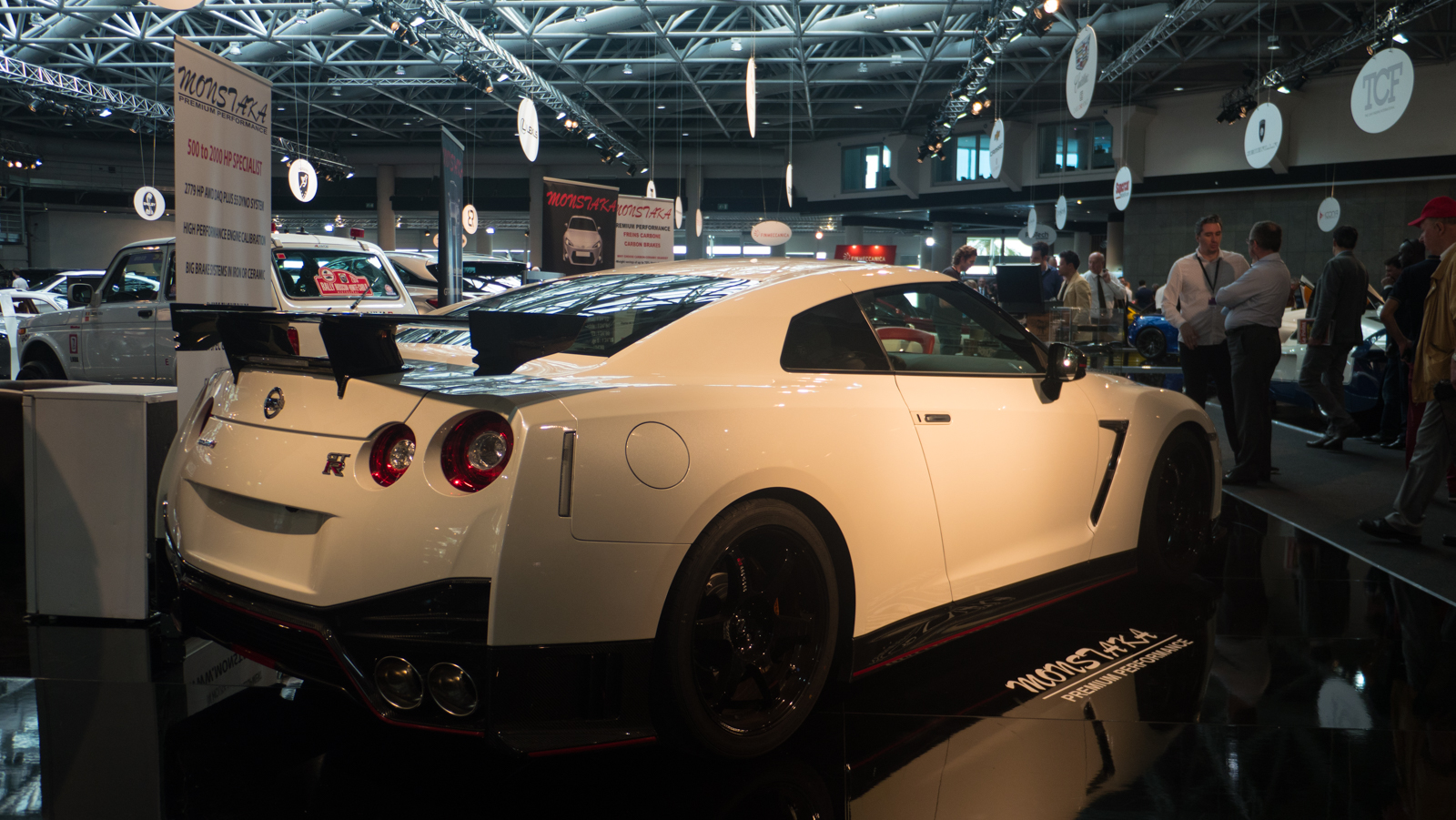 If a regular Nissan GT-R is too pedestrian, Monstaka (a French tuning house) will bump it up to 1035hp for you.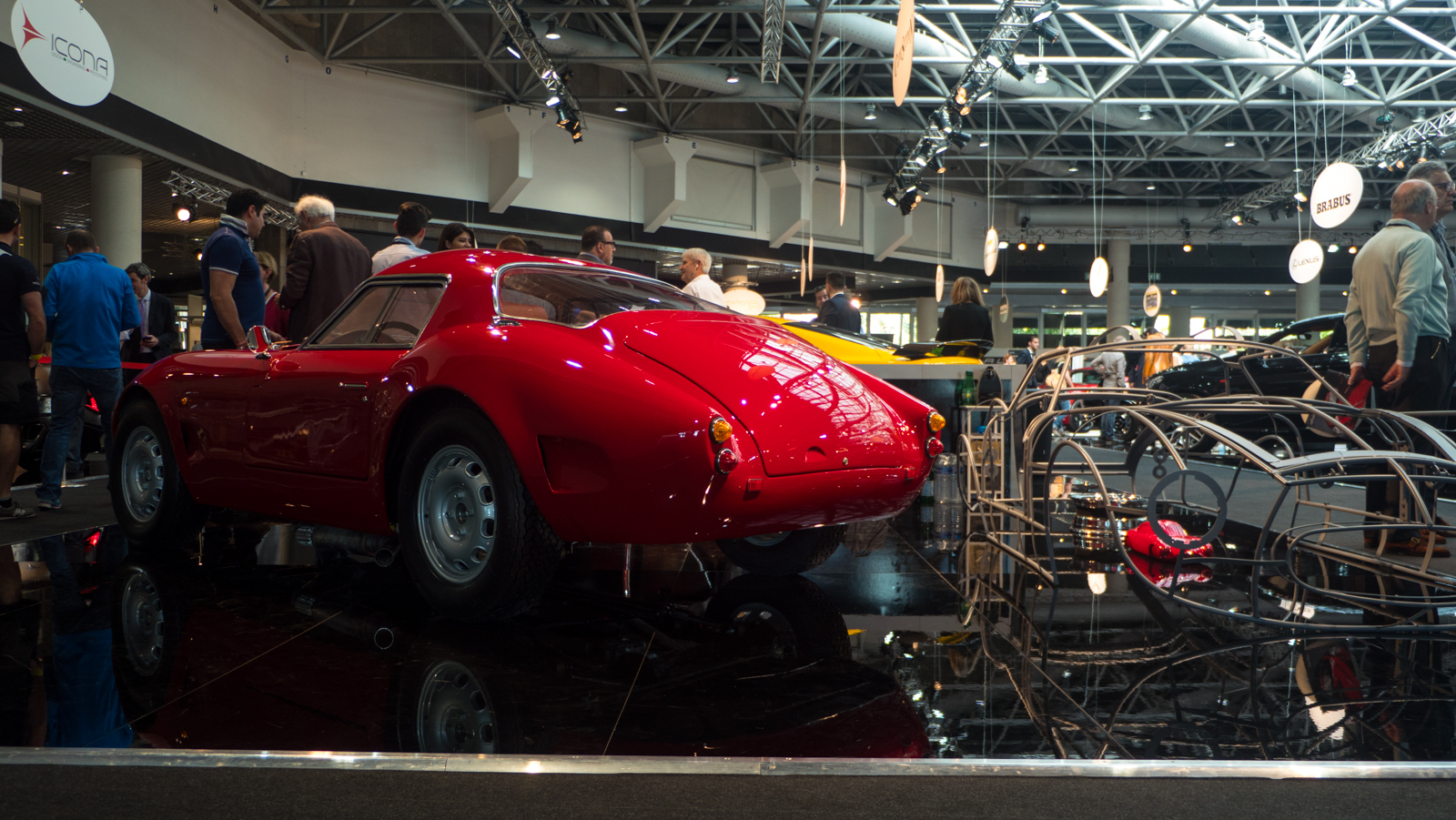 The Effeffe Berlinetta. Alfa Romeo power and 1960s-good looks.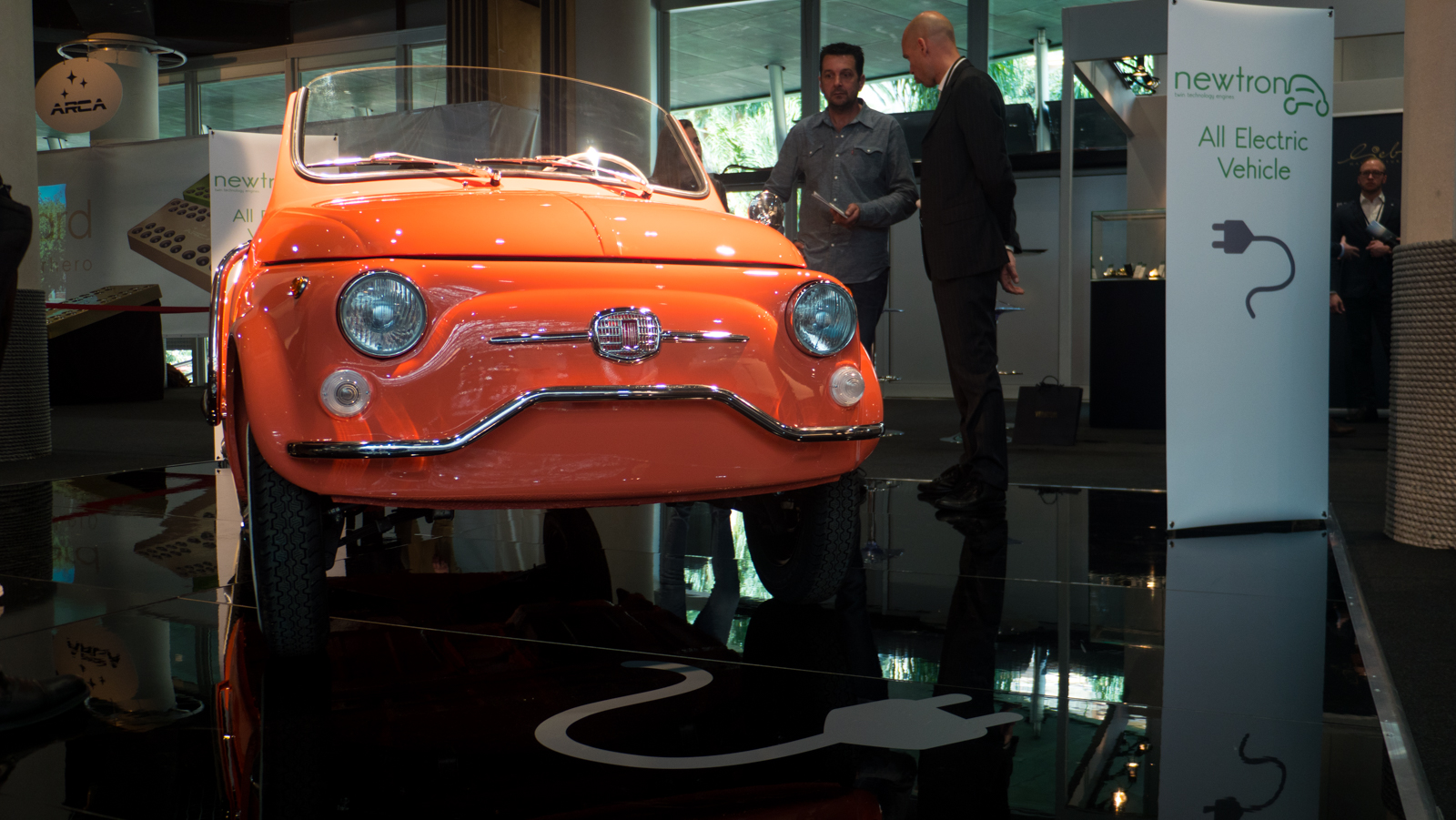 Converting old cars to electric power is a thing now. Think of Newtron as an Italian version of Zelectric. This is an electrified Fiat 500.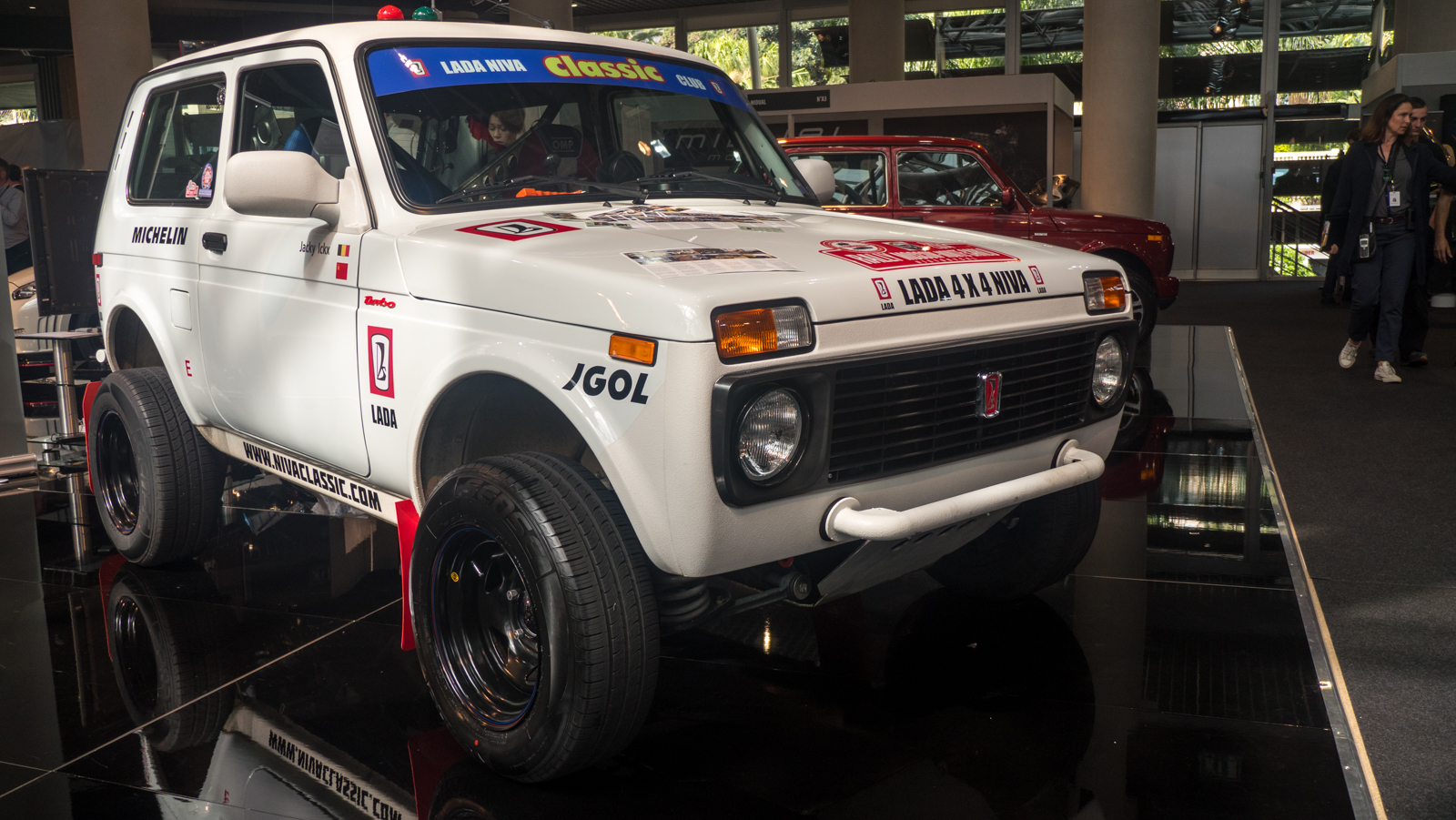 When you go to a show that advertises itself as nothing but supercars, it can be disconcerting to find a pair of Lada Nivas on display. This one is a special edition replica of a Moscow-Monte Carlo rally car.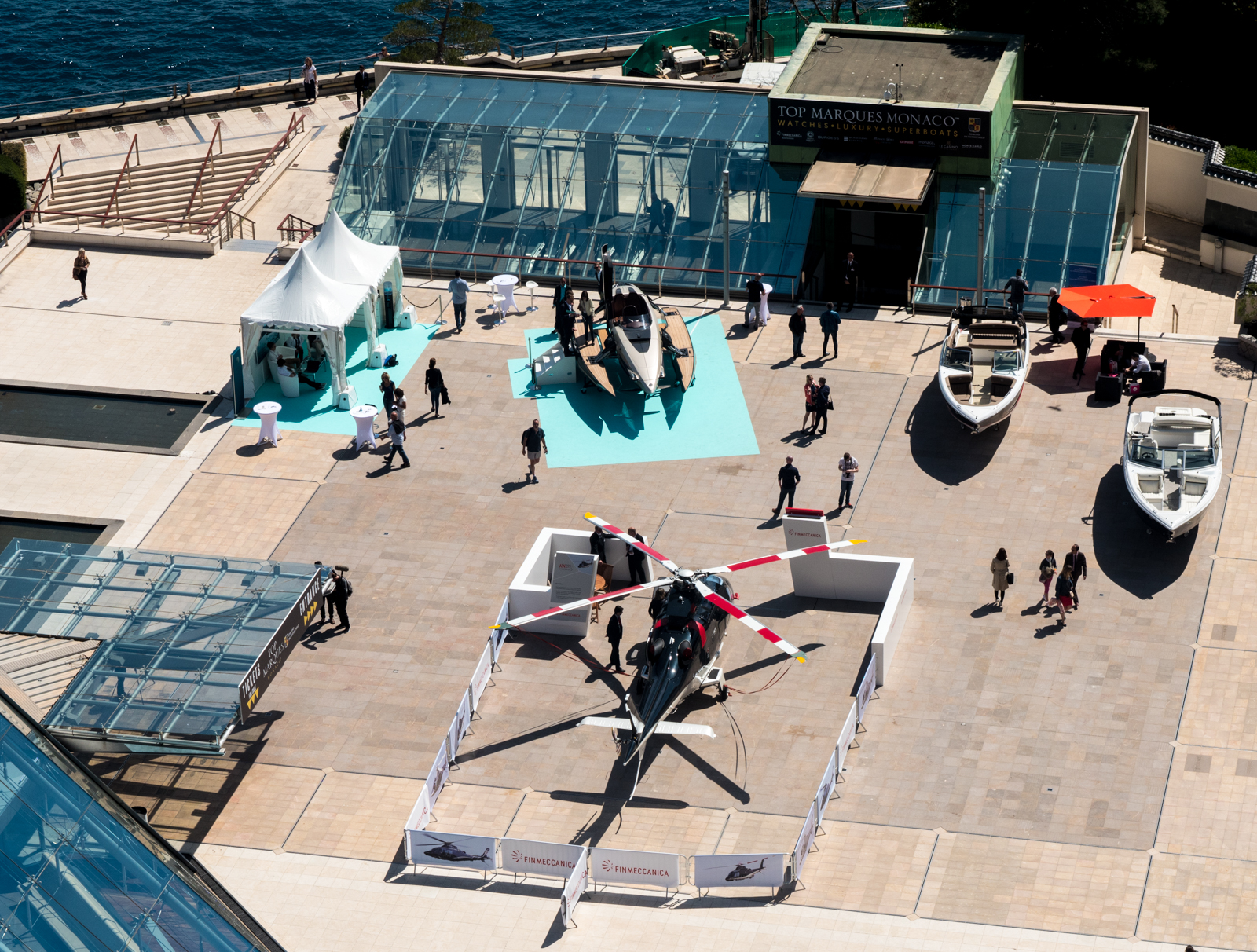 Finally, for some even a one-off supercar is too mainstream. Happily Top Marques had you covered with its selection of boats. And a helicopter.
Photos: Elle Cayabyab Gitlin